Invention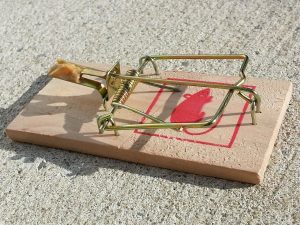 Looking at simple consumer goods, it is interesting to research the history. Many have a single inventor. This means that someone saw a problem that they wanted to fix. The resolution started with an idea and ended with a solution. Rarely do great ideas come on the first try. For most inventions, there was trial and error along the way.
Complex consumer goods will typically have a history that is more involved. Development will most likely evolve from a teams of people, rather than a single person. Development may also continue over time, with new (and hopefully improved) versions replacing the old. Sometimes, the ideas involved extend into the branding of the product. The softer paper used for deluxe toilet paper will find itself a welcome part of the branding.
All companies start with an idea; which might be as simple as an idea to start a business. People working for a company realize the ideas of the company, with every hour worked. There is nothing wrong with the realization of ideas that one did not create. Since most complex ideas require a team, the participation will be far more important than the origination.

When working for a company, buying into the company's ideas is extremely important. When team contribution is required, it is important that all members of the team are fully vested. Furthermore, there is no use for completely independent ideas, completely separate from the company's ideas. Everyone paddling the boat has to paddle in the same direction or the ship will waver.

• Understand all of the company's ideas.
• Buy into the company's ideas.
• Work individually and as a part of the team, to realize the company's ideas.
• Create ideas within the individual work-process that will ultimately forward the company's ideas.
• Realize individual and group ideas at the same time.
Part of being an expert is having the ability to create and realize ideas. Adding individual ideas to the whole of ideas will expand a company and make it more successful within the marketplace. Although, it is still possible for one person to solely invent a new product. Within a complex world, contributing momentum to a forward moving ship will be a much more practical.